New Guests
WELCOME TO THIRTY HAIR!
We're so glad you found us! Make yourself at home. Our team is a family, and now you are part of it. From the moment you contact us, each of our stylists work together to give you the best experience possible and create your perfect look. Because we are team-based, not commission, we all have the same goal: to make sure you get the services and products needed to make you feel your best.
Our motto at Thirty Hair is "every client, every time" – and we mean it! Our highly educated stylists go through an intensive training before they start with clients, so you are guaranteed skill, compassion, and care with each service.
We can't wait to see you in our chairs!
---
Book Us
To make an appointment, call or text us at 410.381.7070, or fill out the appointment request form below.
For new hair services, we ask you to fill out our consultation form so we can assess your hair goals and be ready to achieve them.
---
Cancellations
Please let us know at least 24 hours in advance if you are not able to make your scheduled appointment time to avoid being charged for the appointment you booked.
---
What you Should Know
We start by listening.
All new guests start with a complimentary 15-minute consultation at the beginning of their first appointment to discuss service options, ideas, and pricing. If for any reason you do not feel completely comfortable with the consultation, please speak up! We want to make sure you know exactly what's happening before we start.
We pride ourselves in our education.
Our prices vary depending on your stylist's level of experience and education, but even our newer stylists have gone through six months of training prior to seeing guests, and spend 40 hours a year in continuing education to keep up with the latest and greatest trends.
We care what you think.
To ensure our level of service and your satisfaction, we send out a feedback survey after each appointment. Please be honest–what you have to say is important and will help us make our team even stronger.
We aim for perfection.
If you aren't immediately satisfied, please tell us. While we recommend you take about two weeks to get accustomed to your new look, we never want you to have a less-than-perfect experience. We will work to make sure you have the same service provider, but because we are a team, we encourage you to try someone new if you are more comfortable (or curious).
We accept product returns in the form of store credit, but unfortunately, we do not give refunds for products or services.
---
DON'T TAKE OUR WORD FOR IT…
Ask our clients!
Loved my time at the salon and had one of the best haircuts in a while. I will most definitely be back.

Love this place! Super friendly and accommodating. Highly recommend!!

Thirty Hair was amazing. The staff was extremely friendly as well. I left there with a smile on my face, more confidence, and more knowledgeable with regard to how to care for my hair.
---
New client Offer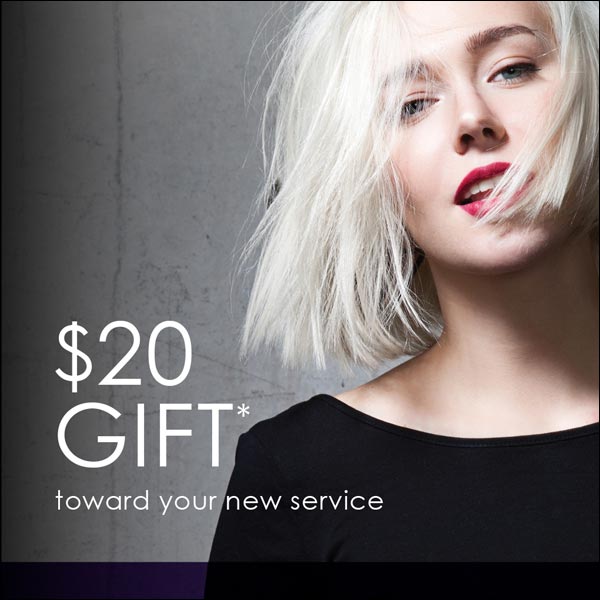 Are you new to Thirty Hair or interested in trying a new service? Download our New Guest Offer to try today!