Want a quick boost for fine hair?
Lisa, our resident fine hair stylist who loves to make hair bigger without looking like you are from texas wanted to fill everyone in on a great Aveda product for thickening hair!
At Thirty hair, we love Aveda's Pure Abundance Hair Potion. This powder can be sprinkled at the root to increase the diameter of each strand and create volume. Puff the powder into your hands and transform to a texture potion to scrunch for that beachy look. When trying to determine how much to use, tilt the bottle back and forth 2-3 times and then pour what is in your cap into your hand for maximum effect.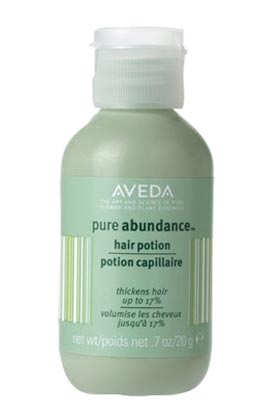 Your fine hair will thank you 🙂