This March and April at Thirty Hair, we are focused on helping our guests learn how to DIY the hairstyles found on Pinterest, Instagram and the Salon!
We hate hearing the saying "It never looks as good as when you do it!"
Our stylists goal is to help you learn what tools are needed, what products help achieve it and then truly how to do the work to get that gorgeous style every day!
We are so focused on this that two of our team, Lisa and Sarah M, are headed to spend a hands on day in DC with Aveda's global director of styling, Bea Watson!
We picked three of our favorite products for the styles we are seeing right now and wanted to highlight them on here for you to learn! (Also, they are on sale right now if you buy all 3!)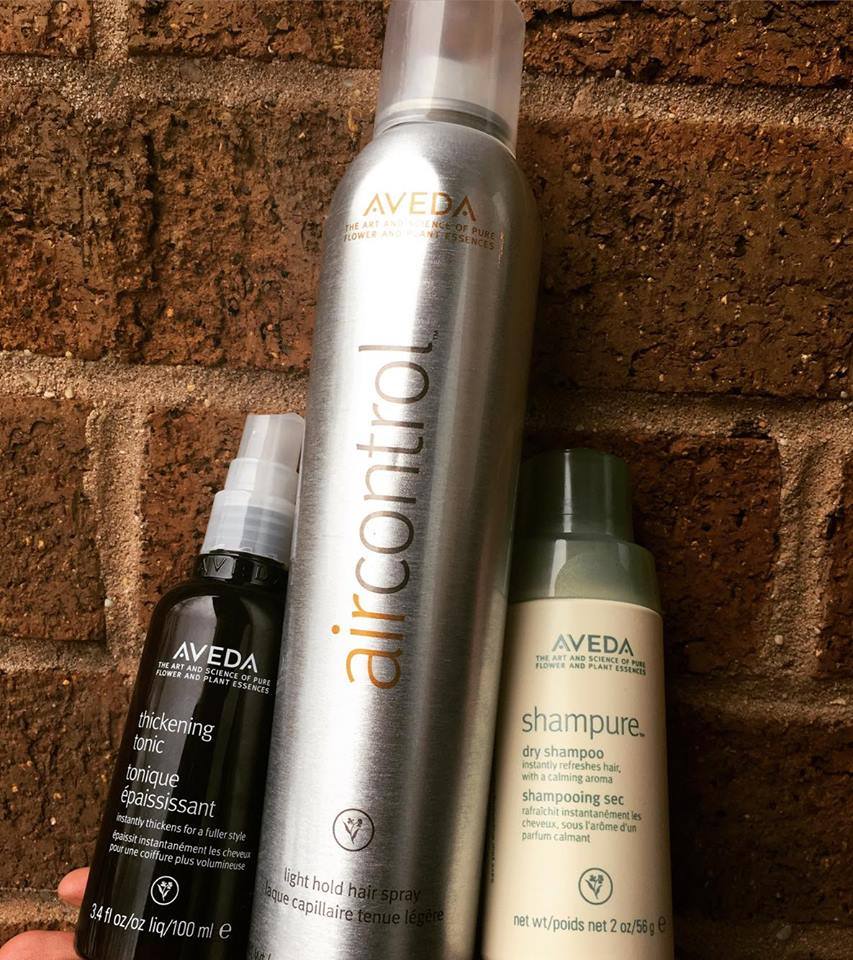 So if you like hair that has volume, hair that has gorgeous texture, and hair that moves but also holds the style, these three are for you!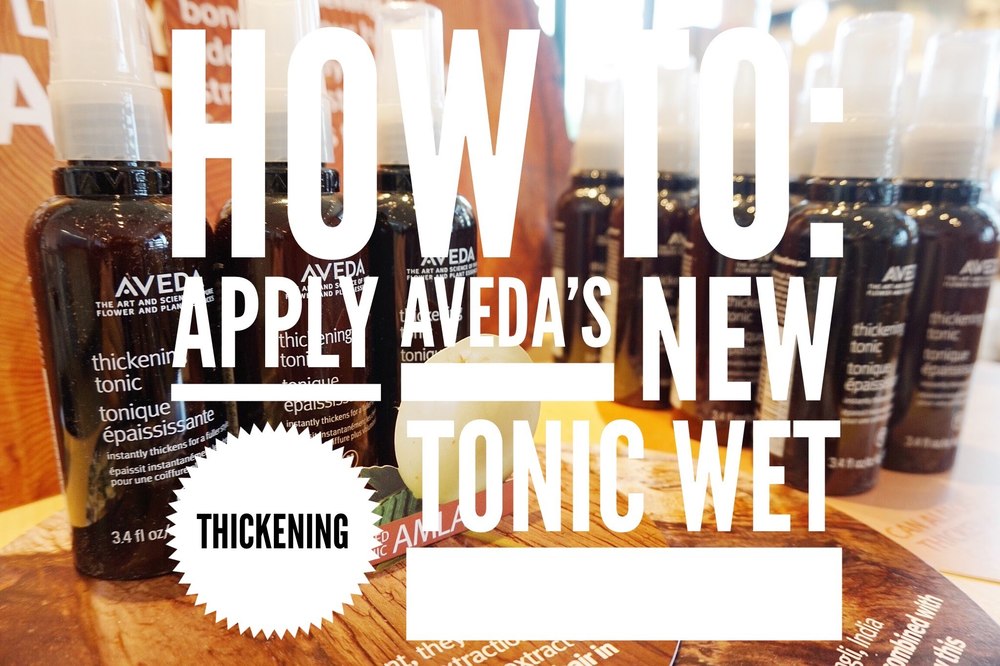 Thickening Tonic is new to Aveda in the past year. It actually uses cornstarch to help thicken your strands. Spray it in after your shower but before blowdrying for maximum effect. I like to spray it liberally as it is extremely lightweight! Expect your hair to expand up to 30% in fullness!
Air Control is the best hair spray Aveda has when it comes to novice and budding home stylers. The best part about it is that it is workable and buildable. Start with a little prior to using any irons and then at the end give it another layer. Want a firmer hold? Spray some more! It is brushable, you can run your fingers through your hair without getting stuff and it is much safer for the environment than some of the hairsprays of the past (AHEM Aqua Net and White Rain cough cough)
ONE BIG TRICK for Air Control. It isn't your old school hairspray like the ones I won't repeat the names of above. When applying, you want to give it bursts or puffs of application. Don't just hold the trigger down and coat your whole head. You will actually kill all the propellant in the can and not be able to use every last drop of the actual hair spray!
Finally, Shampure Dry Shampoo. Also, a newcomer to Aveda but man is it a favorite of ours! Are you one of those people who hates styling their hair more than 2-3 times a week? Have you tried dry shampoo? The benefits of using Aveda's Shampure version are endless. First, you will smell like Shampure instead of sweat, ick and grease. Second, it is the first Dry Shampoo of it's kind which does not use an aerosol for application. Ask us for a demonstration! You can also buy refills for it which are cheaper! Who doesn't love recycling and saving money! Now for the important part of how it helps you style. Many of us at Thirty Hair like to use Dry Shampoo on freshly washed and dried hair. It helps give it some grit and texture to then create the beachy waves or messy hair styles that are really trending at the moment. Try it not just on your roots when looking for some texture!
Well, that was a ton of information! Want to learn how to replicate a specific style? Schedule a blowout with one of our stylists. They will custom pick all your products for your scalp and hair needs and show you exactly how. They will even let you take the brushes and dryer if necessary to make sure we have it right for you!
Happy Styling Ladies!