It's that time of year for Holiday Happy Hours, Parties and More!
We know many of you are limited on time and need easy ways to move from day to night makeup. Our resident makeup guru took the time to show you two easy looks- one for day and one for evening that work together!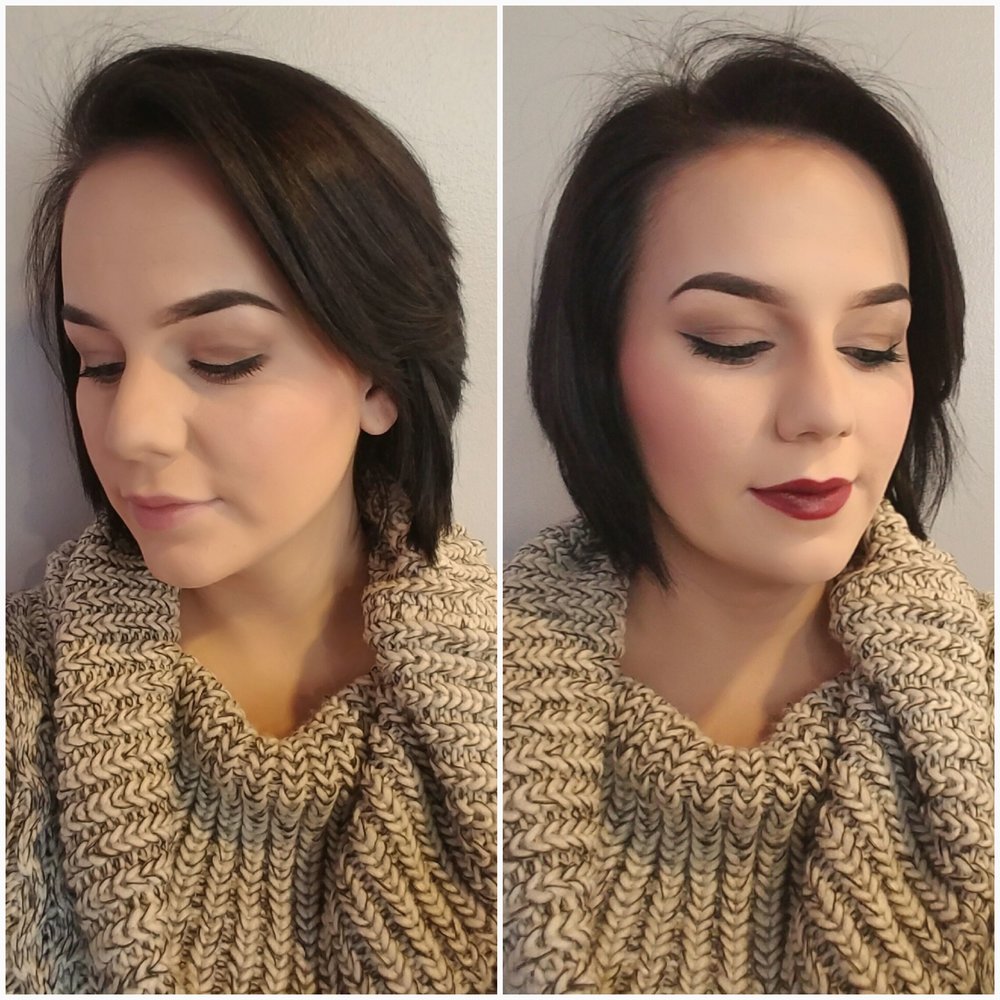 For your daytime look, you will want to start with your favorite face coverage. We love to use Aveda's concealer for under eye coverage and spot coverage before applying their tinted moisturizer and sealing it with their dual coverage foundation. For more coverage, dampening the sponge will create heavier coverage.
For your eyes, Gobi Sands eye shadow not only creates the perfect, natural every-day eye, the lightly pigmented colors also compliment every eye color! The trio has a light, medium, and dark shade. Keep lighter shades closer to the inner corner of your eye and darker shades closer to the outside corner of your eye…this creates the illusion of larger eyes! We used Black Orchid as the go-to liner in both of our looks. For daytime, we lightly lined above the lashes for a subtle effect.
For your lips, use a light color that brings out your natural lip color. Our personal favorite here at Thirty Hair used to create this look is Sheer Primose Lip Color. It is the perfect pink for a natural, yet refreshed looking lip. The nourish-mint mineral lip color provides sheer coverage while plumping and smoothing the appearance of fine lines.
To transition to the evening look, we used deeper pigments & colors on the eyes and lips.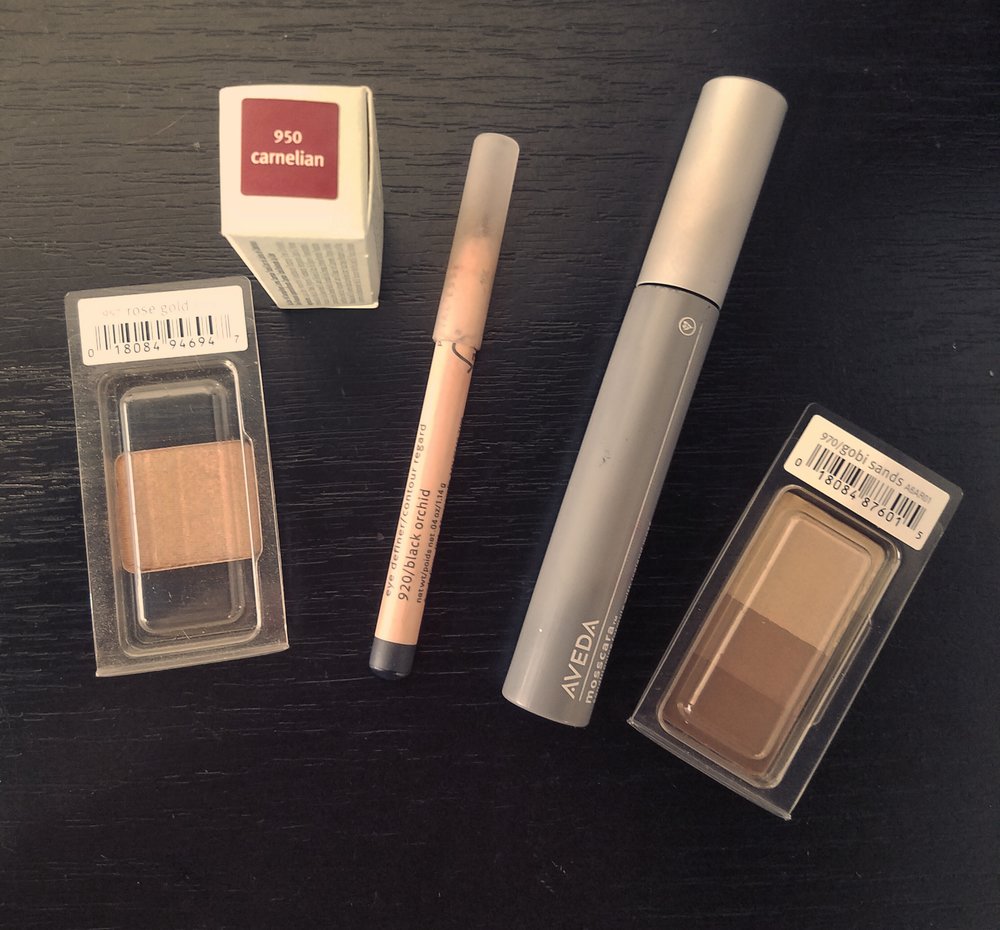 For your eyes, we added Rosegold single eye shadow into the crease of the eye to deepen the color, we also added a winged liner using the same black liner to create more of a bold look.
For your lips, we swapped lip colors to Carnelian, a deep burgundy color that compliments all skin tones!
If you love either of these looks but want to have some lessons on how and what to use, schedule a holiday makeup session with Emmy any Saturday this month!