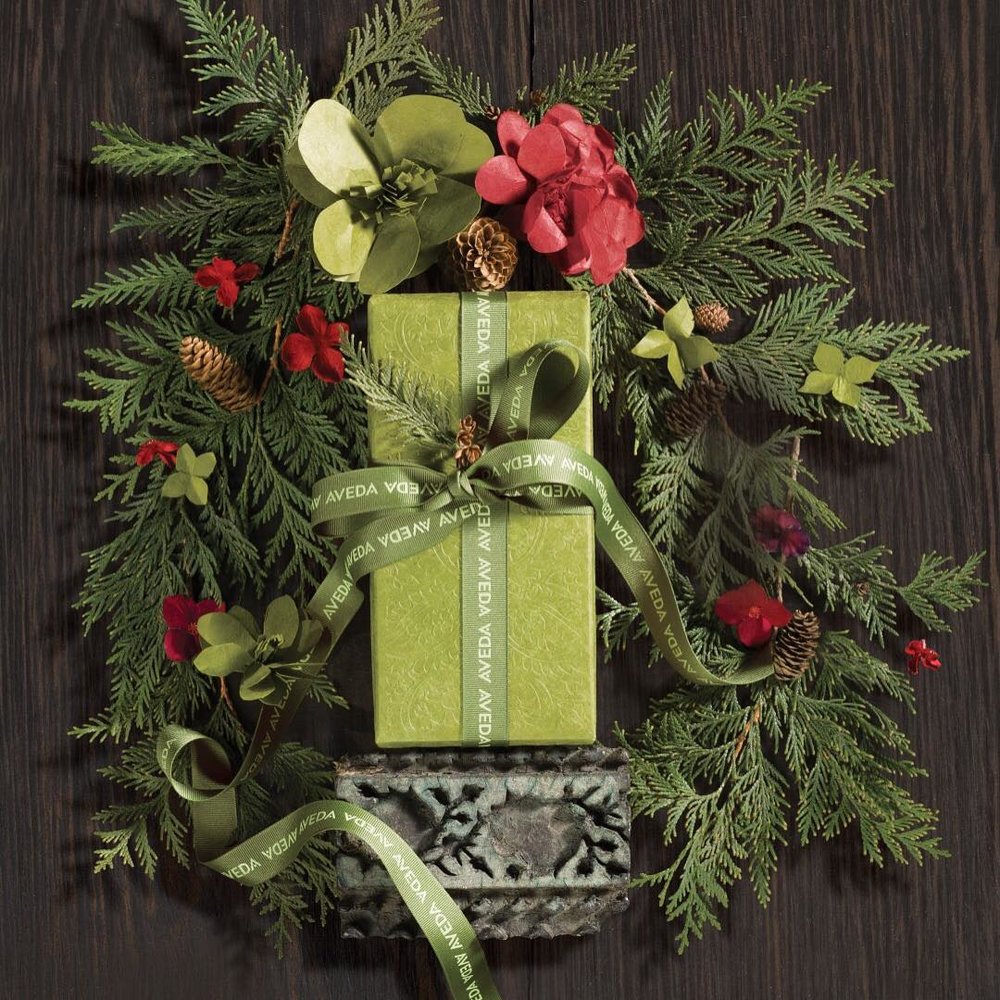 The holidays are just around the corner, which means you're probably making a list and checking it twice. But what if you could check names off your list and make a difference—all while getting your holiday hair done?
When you give Aveda gift sets, you're giving more than just the gift of great hair or skin. Here's what else you're giving with each:
Protecting Wildlife, the Planet & Empowering Women
Aveda is a cruelty-free company, so it doesn't animal test—ever. Plus, their products are naturally derived using ingredients from plants, non-petroleum minerals or water, which is better for you and the environment. Aveda products are even packaged using recycled materials, and manufactured with 100% wind energy.
Each gift set is wrapped with care—in a gorgeous green holiday paper—that has been handcrafted by employees in Nepal. Because of your purchase, 4,900 women earn an income making those Certified Wildlife-Friendly gift boxes that help protect 34,000 acres of forest, and preserve the homes of 21 endangered species.
There's a set for everyone on your list.
Gift your best friend The Gift of Great Style ($60) so her hair is always ready for whatever is thrown her way. (Trust us—she'll thank you.) For the teacher who never puts herself first, give Make Her Smile ($19.50). And for that friend who you know will pop up in a last-minute moment of gratitude, grab an extra Gift of Comfort ($49). You'll thank yourself later.
These popular gift sets don't last long. For more details or to purchase your gift sets, stop by or call Thirty Hair Salon at (410) 381-7070.