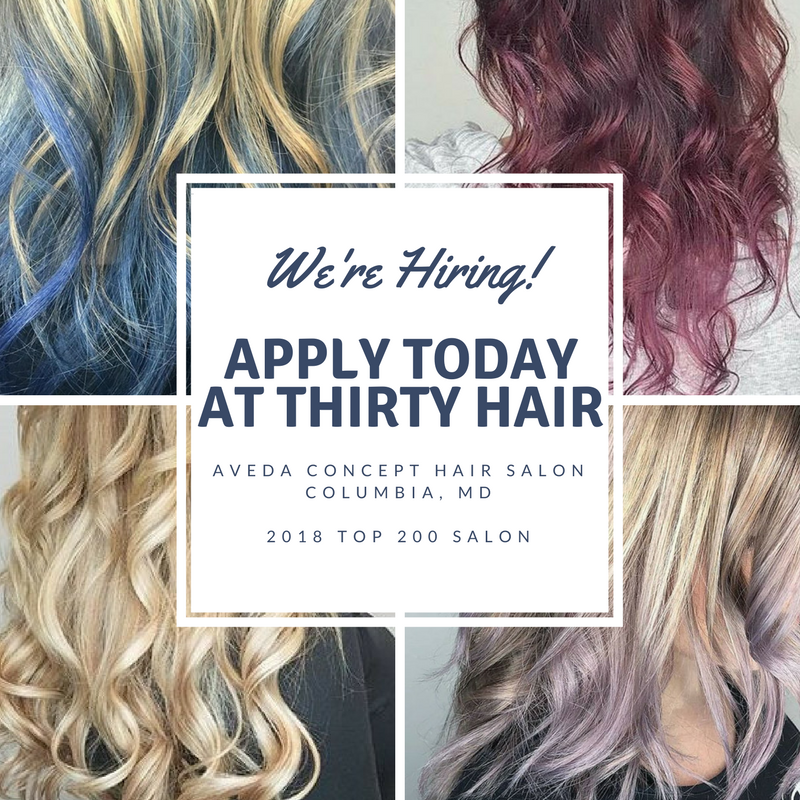 Our crew at thirty hair is like many of our readers and clients…. we are seeking a fantastic hair stylist but not for what it sounds like! We are in search of an amazing stylist (or two!) to join our team and grow with us!
Did you see the earlier blog post? We were just named a Top 200 Salon in North America for our employee compensation and benefits. We offer amazing benefits such as paid maternity leave, paid vacation, insane education and team bonuses that surplus $12,000+ a year!
What do you need to be like to work with us? It's pretty simple. Have a desire to learn and grow, be dedicated to your job, and be willing to work smart for your future! We do require some nights and weekend work but we are firm believers in a work-life balance.
If you think this sounds good to you, email sarah@thirtyhair.com
If you think this place sounds like the perfect place for a licensed professional you know, send them our way! Thanks for sharing!