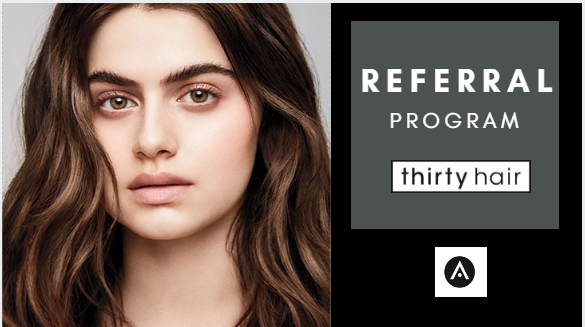 What an exciting time to be a Thirty Hair client! Aveda has just released a brand new Referral Program for everyone to keep giving the gift of great hair! We want you to refer us to a friend and then you get a reward.
---
How Does it Work?
Well, all you have to do is refer a friend! Your friend receives a $20 amount towards a service and return you get $25 in Aveda Products! How simple is that?
As soon as your friend redeems their $20 gift (valid on a service $40 or more) and we will send you an email with your $25 voucher ready to be used. This will only be valid at Thirty Hair and must be present at checkout.
Thanks so much for referring a friend, we will make sure to make them:
H A P P Y!