It's hard to LOVE your hair when it's flat, limp and won't hold a style. Whether your hair is naturally thin (you prob have an amazing hair-tie collection), it's thinning (don't worry…we'll talk), or if your hair needs a little more oomph, Aveda has products that turn up the volume. Here are five ways to get thicker hair.
SHOWER POWER
The health and cleanliness of your scalp is key to getting a thick mane. Aveda has created various shampoos and conditioners to promote hair growth and volume.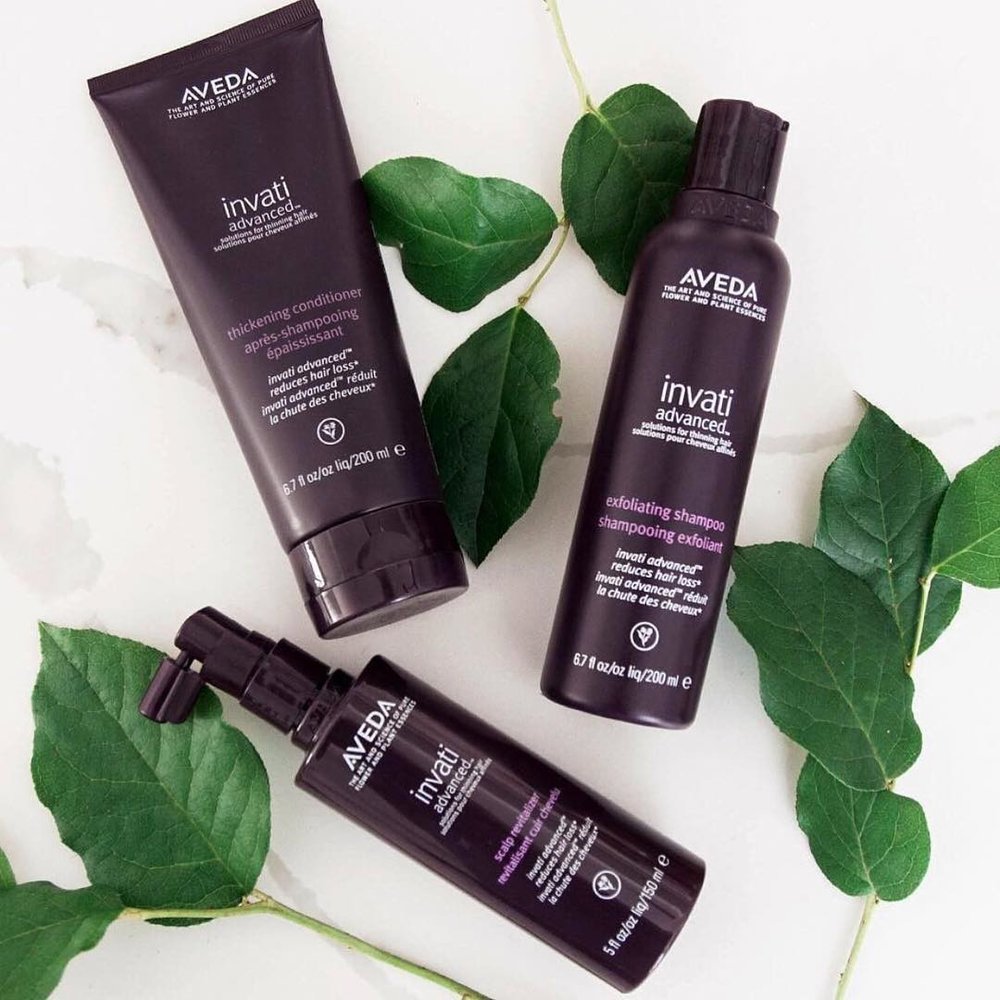 For those losing more strands than usual, begin with a shampoo and conditioner that promotes hair growth and thickness. Aveda's Invati Advanced System uses the ancient healing art of Ayurveda to thicken and reduce hair loss by 53%. A certified organic herb blend of ginseng and turmeric invigorate the scalp when massaged in, while amla fruit instantly thickens hair.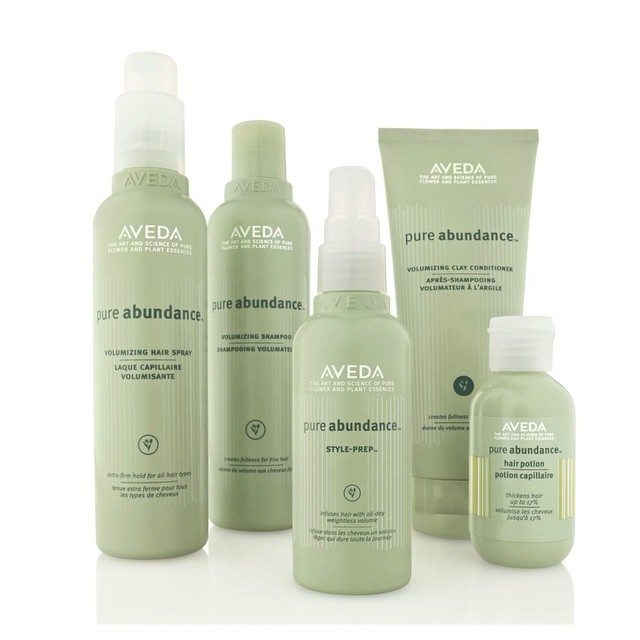 Naturally fine? Choose a shampoo and conditioner that creates volume and the illusion of more hair. Aveda's Pure Abundance collection uses kaolin clay and acacia gum as natural bulking agents for weightless body and volume. The pre-style treatment and hairspray give you all-day hold, volume and the look of abundant hair.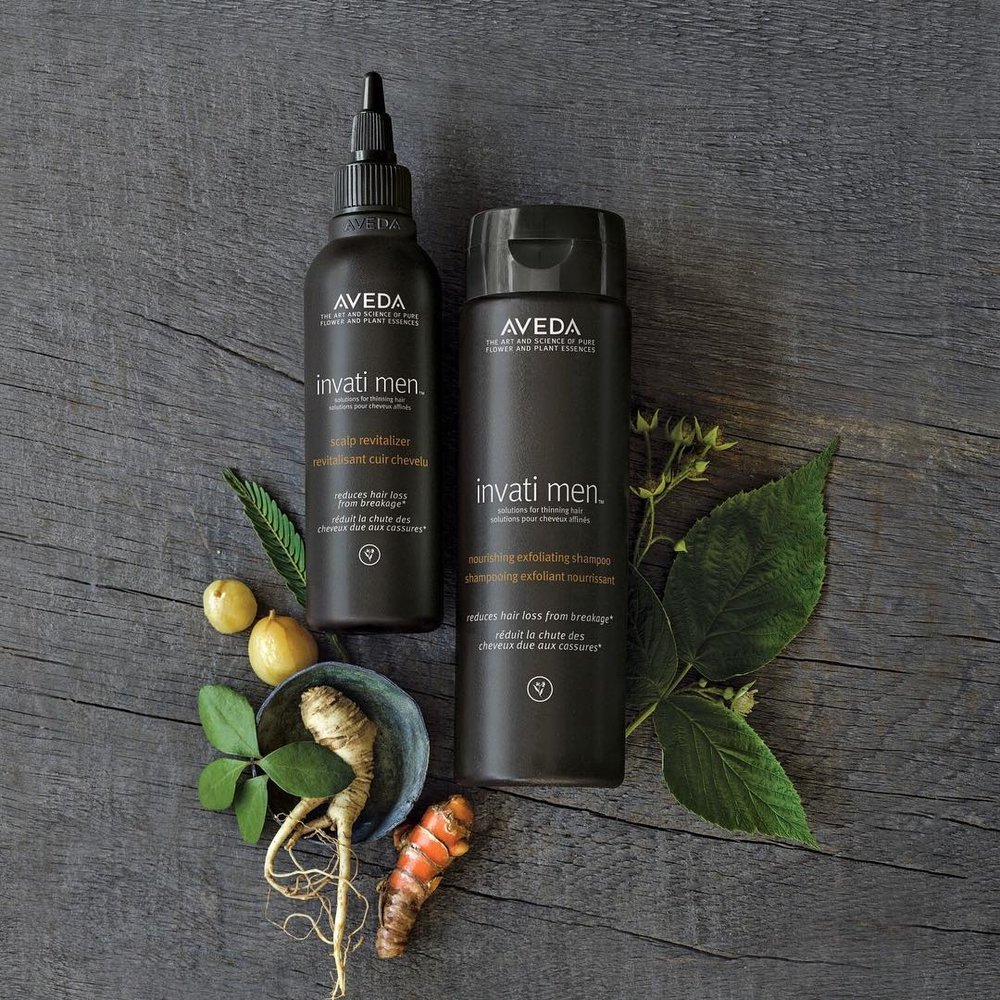 Hair loss affects both men and women, but men are hit by it the most. In fact, approximately 50% of men will have some degree of androgenic alopecia (the medical term for hair loss) by age 50. Aveda's Invati Men System shampoo and scalp revitalizer work together to cleanse and invigorate the scalp, removing pore-clogging buildup and promoting thicker hair.
PREP YOUR STYLE
Prepping your hair with thickening products before you style makes a huge difference in keeping your hair full of body all day. Here are some of our favorites: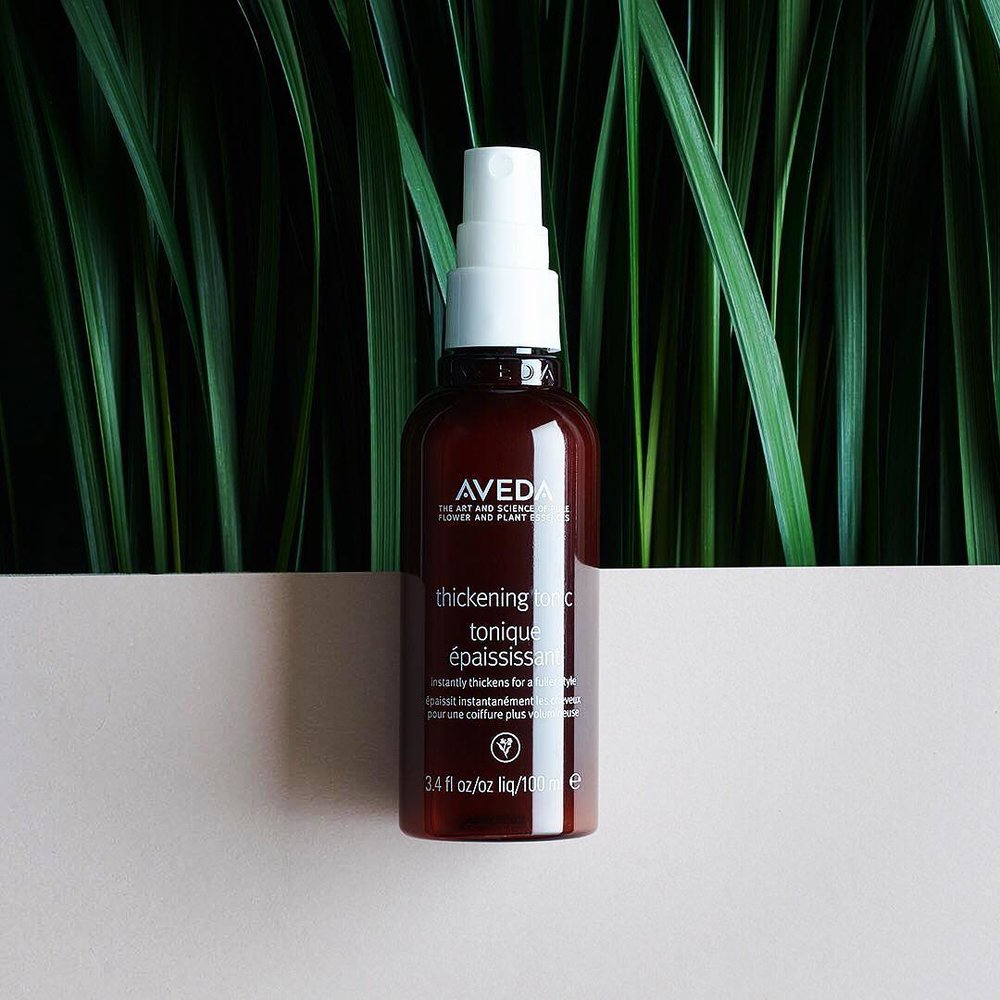 This is your new best friend. Apply Aveda's Thickening Tonic to towel-dried hair and comb through. Amla fruit instantly expand strands from roots to ends. Wheat and corn boost thickening and hold your style.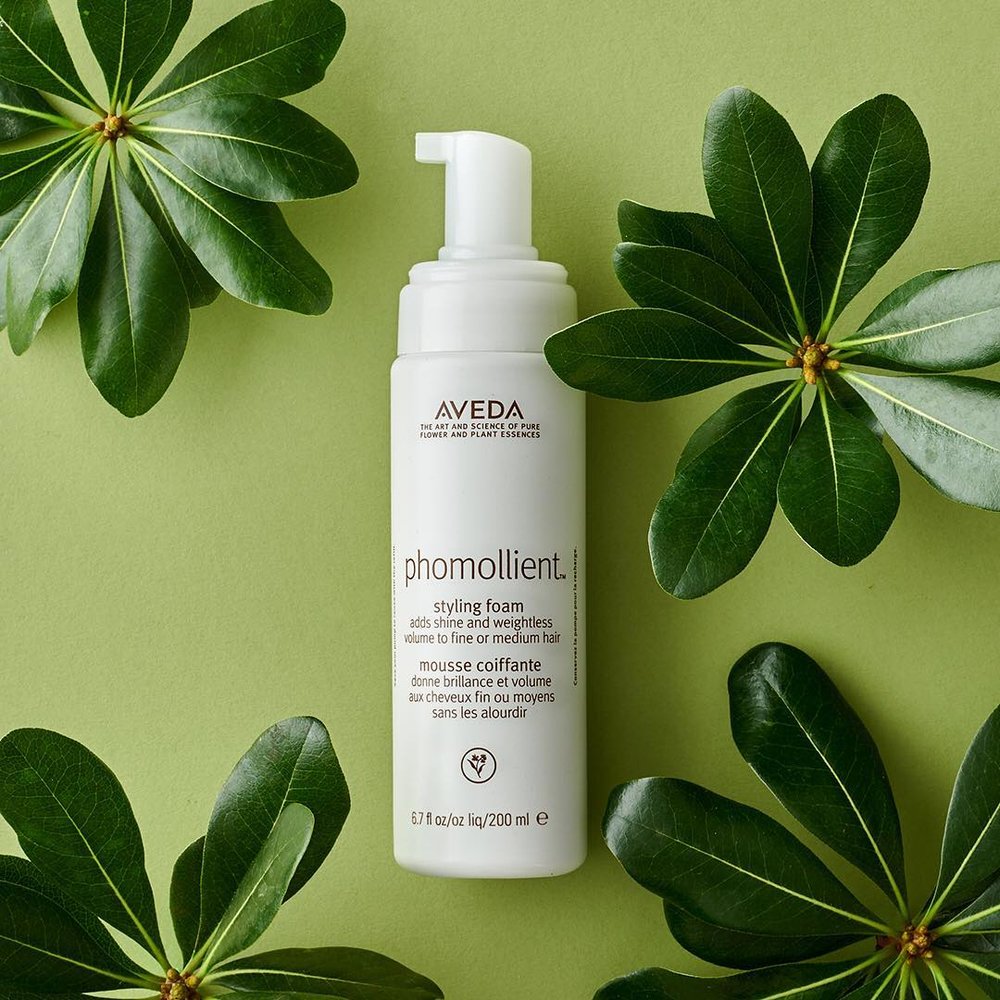 Air-infused technology transforms a liquid into foam without hydrocarbon propellants. Phomollient Styling Foam creates weightless body and volume on fine to medium hair. Apply 3 to 5 pumps (don't shake) to damp hair and style as usual. Try blow drying with an Aveda paddle brush to create silky-smooth hair with lustrous shine.
FAKE IT
Wavy, textured styles give the hair extra width and dimension, making hair appear fuller. A simple flip of the hair from the opposite side of where it usually sits will automatically add extra volume and oomph. These products are perfect for texture and hold: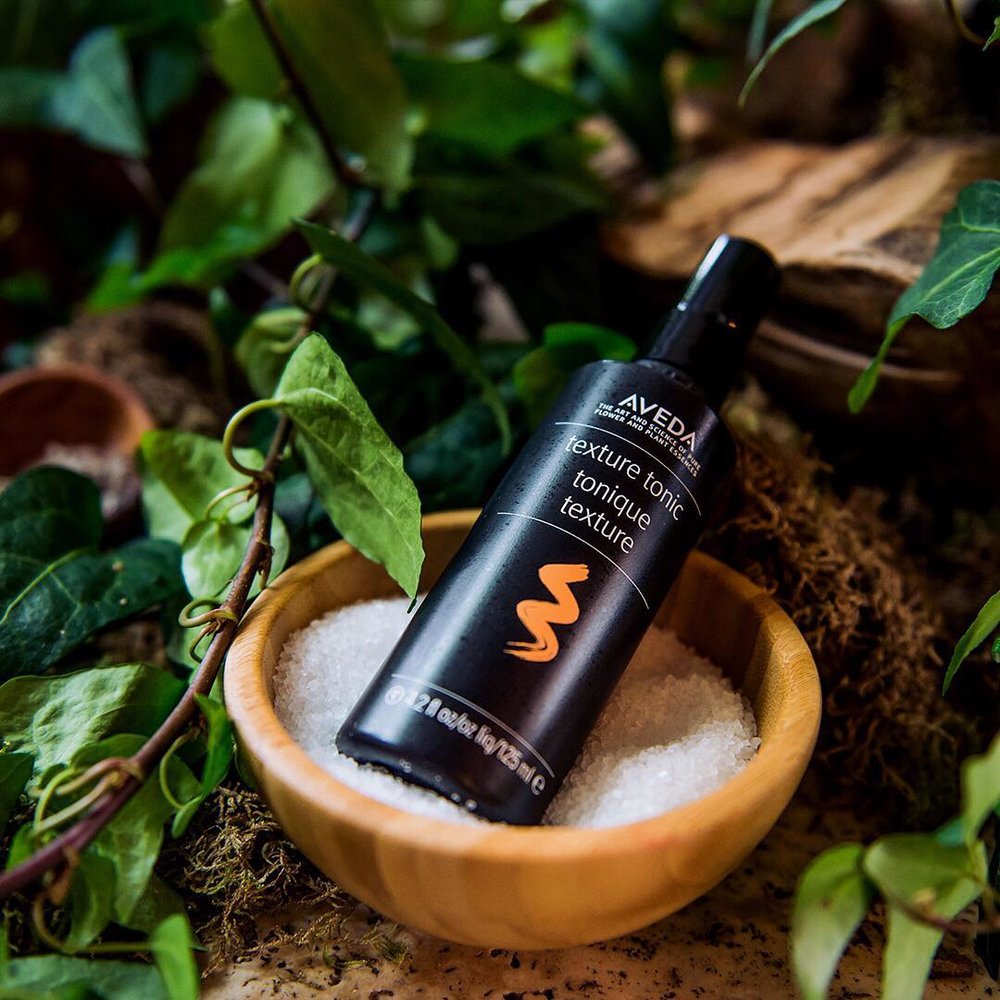 Beach waves in a bottle! Aveda's Texture Tonic creates effortless waves and texture. Salt (magnesium sulfate) contracts and compresses the hair creating piecey and defined texture. Sugar is a natural humectant to provide soft, touchable texture with natural shine. Apply to damp hair and either air-dry or blow dry while scrunching the hair into waves.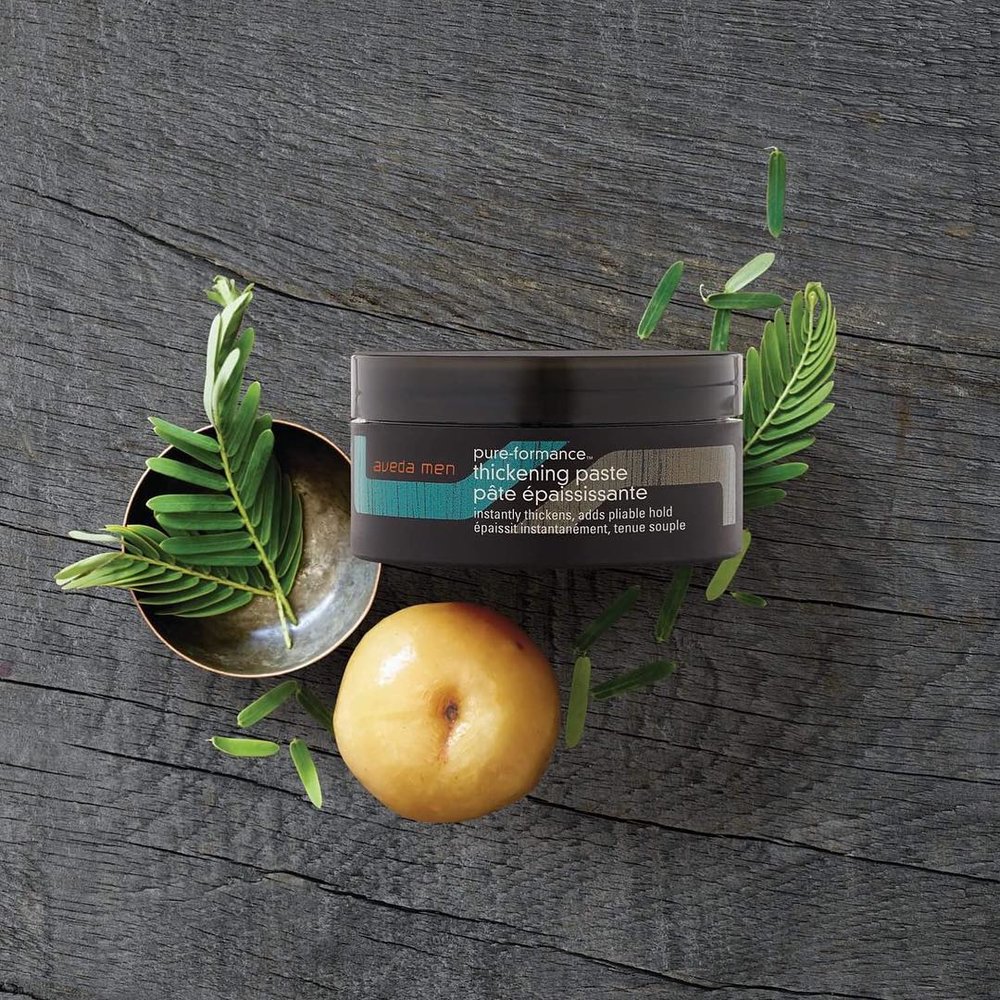 Men can make the most out of their hair with Aveda Men's Pure-formance Thickening Paste. It instantly thickens and adds pliable hold to create any style. Work a dime-size amount into damp (or dry) hair and go!
EAT RIGHT
A few causes of hair loss: hormonal changes, stress and nutritional deficiencies. A diet rich in antioxidant flavonoids, iron and B vitamins will help get to the root of the cause. Incorporate dark leafy greens, berries, avocados and seeds to see the best results. The more color on your plate, the better!
STRESS LESS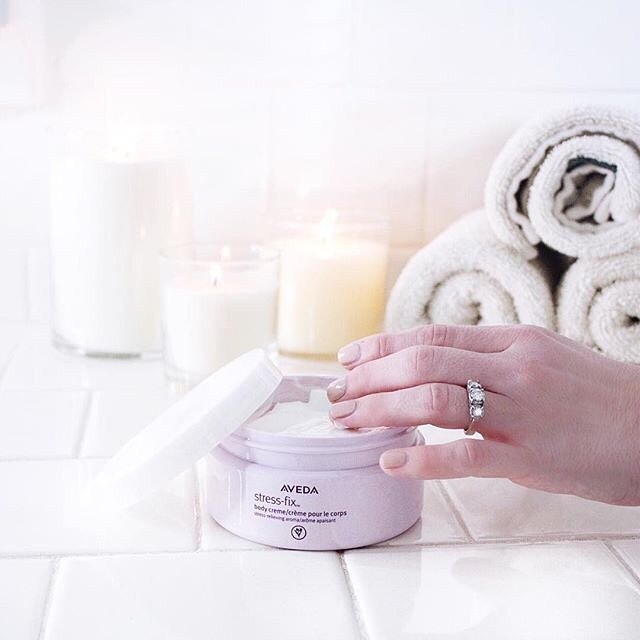 Stress and anxiety can be another factor—this is known as telogen effluvium (source). Work, school, relationships, family and/or financial issues, can all play into your shrinking ponytail. Take some time out of your day for YOU! Meditation, exercise, listening to music or hanging out with your favorite people can alleviate feelings of anxiety and stress. When all else fails, try Aveda's Stress-Fix Composition Oil. The certified organic lavender aroma is proven to help reduce feelings of stress. Add a couple drops into a bath or use it as a body oil.