Last year was full of unexpected challenges, and we're proud to say the Thirty Hair team rose to all of them. Leading beauty industry magazine Salon Today recently recognized us in its annual Salon Today 200 competition, naming Thirty Hair in Columbia, Maryland, as one of the elite 200.
The competition shifted its focus from growth to success and survival in 2020, and Thirty Hair was recognized for our savvy management skills, and focus on helping our team maintain work/life balance.
"In 2019, we worked hard to schedule stylist hours in the most ideal times for them and their clients, says Thirty Hair Owner Sarah McGee. Now, with capacity restrictions, we continue to work hard to manage our time schedules, filling off-times and split-shifting our team so they can manage the demands of work and home."
Welcome to Our Dream Space
After conquering 2020, it was time for a fresh challenge: a new location! That's right, Thirty Hair is moving to a brand-new, modern space, just a few doors down from our current location (next to Edible Arrangements) in late March.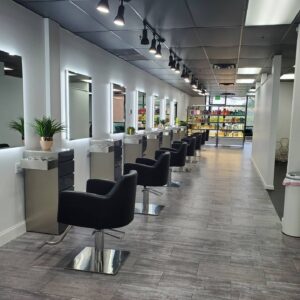 We designed the new salon with safety in mind. Our 11 stations are six feet apart, and we installed a hospital-grade UV air filtration system, touchless sinks and lights.  
We've also become even more eco-conscious, and are happy to report that we're a Green Circle certified salon. We can't wait for you to enjoy our luxurious reclining shampoo stations, featuring eco-heads that use 30 percent less water.
Request an appointment here or give us a call at 410-381-7070. We can't wait to welcome you into our beautiful new space!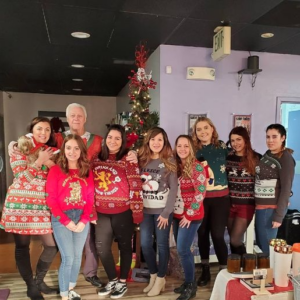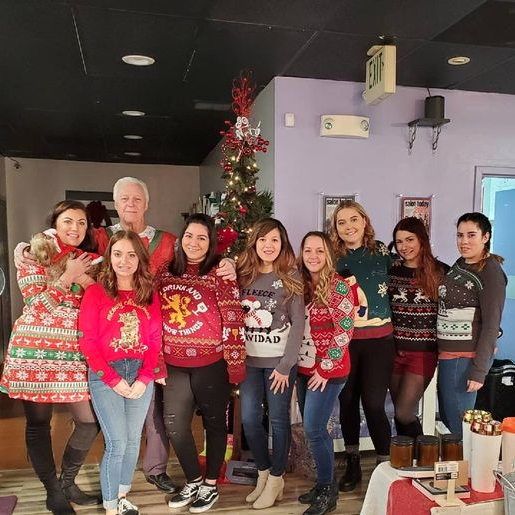 The Thirty Hair dream team!